Though it has been a trying time for the industry and in particular our employees and their families, Choice Aviation Services' team continue to do our very best to serve our customers who are still flying as they transport vital supplies where they are needed during this pandemic.
On Friday April 17th at 1809 local, Choice Aviation Services handled Atlas Air flight from Hanoi that was part of a FEMA project carrying PPE for New York front line workers, specifically for USPS workers.
Choice Aviation Services in conjunction with ASAK Solutions offloaded the shipment consisting of 38 pallets of PPE. The much needed PPE supply was for USPS workers included 7,300,500 masks desperately needed mask now in the hands of those who need it to do their work safely.
Upon arrival of the cargo, as an extra measure of protection, we had a team using an aqueous solution to disinfect all cargo as it was staged in the warehouse before our employees were allowed to start the breakdown process. With a team of 14 staff, all 14,601 boxes were processed, loaded onto 13 trucks within 9 hours and delivered to the customer.
Choice will continue to do all we can to help maintain to flow of cargo during this period while maintaining a safe working environment for our employees and our customers

– Manny Casalinho  – President, Choice Aviation Services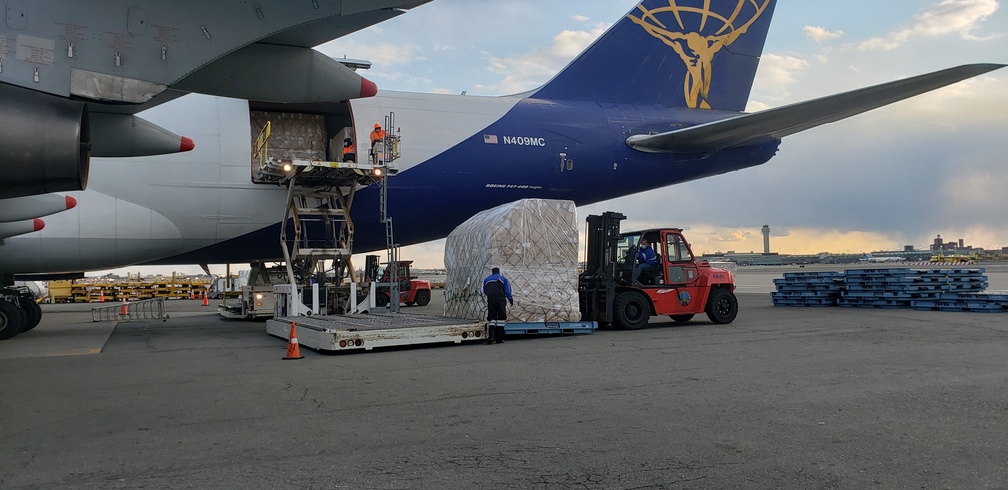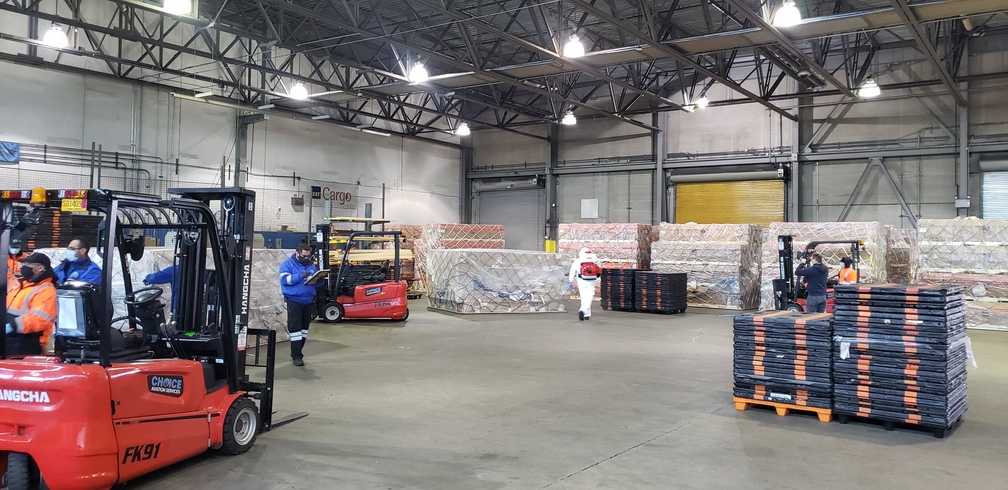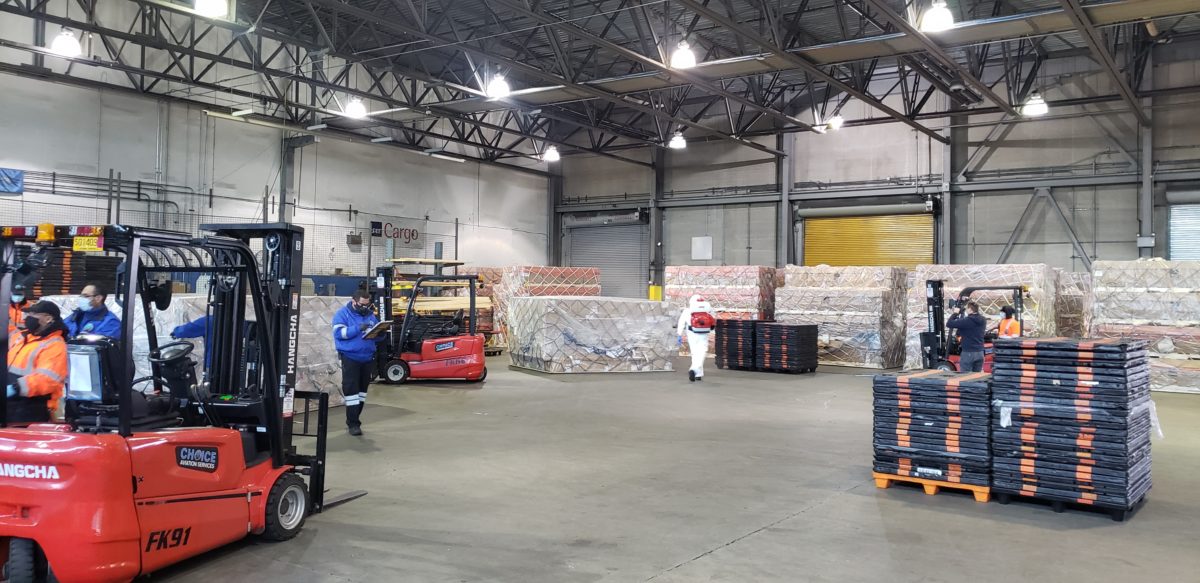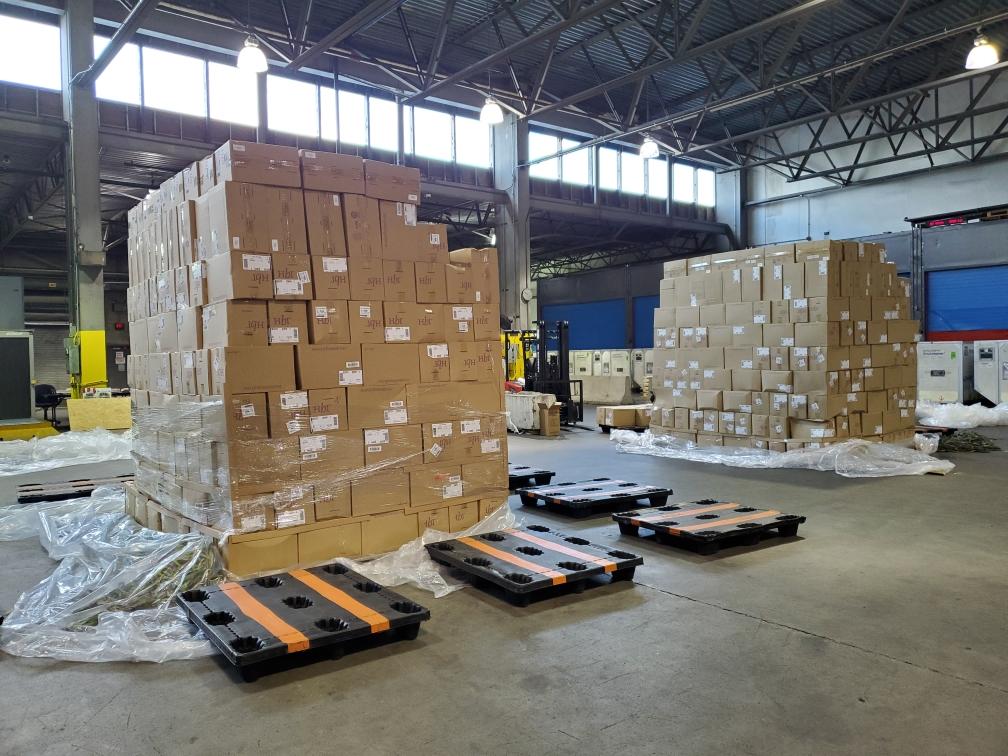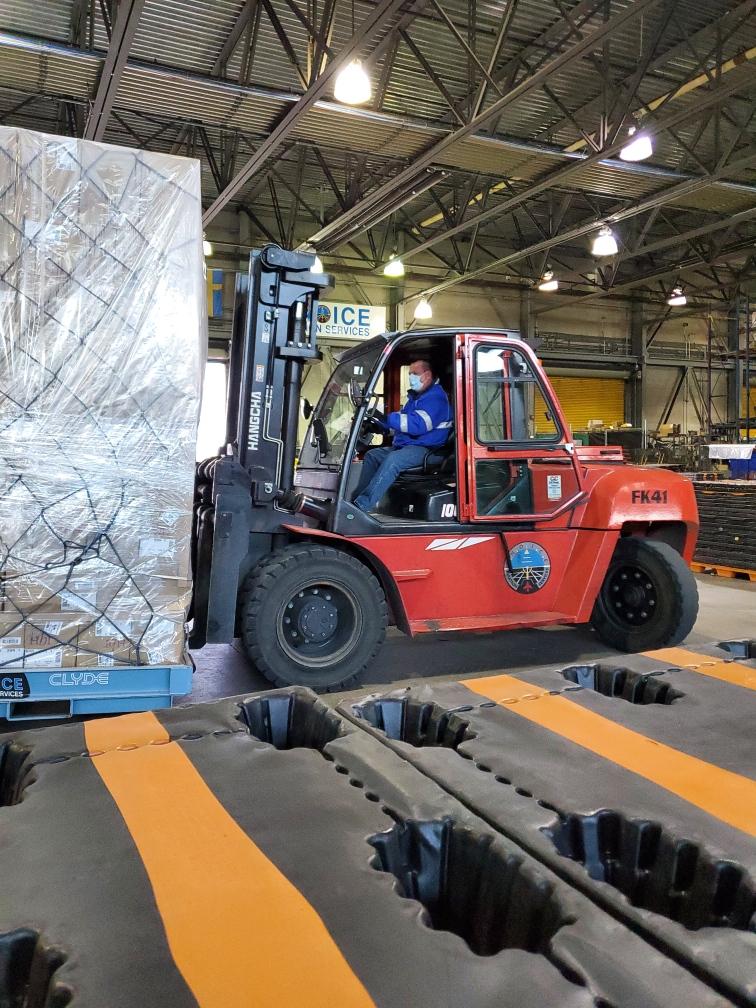 ---